Independent truck part shops net
BALTIC TRUCK – THE BEST LOGISTICS ENTERPRISE AND TRUCK SERVICE PARTNER
We provide you with the largest network of vehicle specialists for carrier services: spare parts, repairs, maintenance, diagnostics, supplies, etc.
Come, visit us!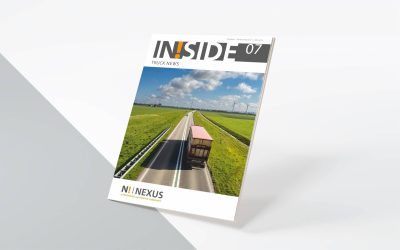 The new NexusTruck Inside magazine has been published, where you will get to know the members of the international NexusTruck community, news from manufacturers, and current affairs of the global market.
Elon Musk made new comments about the Tesla Semi program, Tesla's upcoming electric semi truck, and said that the vehicle will eventually have up to 1,000 km (621 miles) of range.
MAN's new TGX range has been elected International Truck of the Year 2021 by a jury of 24 major trucking magazines from throughout Europe.






SIA "Jupojas technika Latvija"
Katlakalna iela 9, Riga
SIA "Unitruck"
Piebalgas iela 95, Cesis
SIA "Rero serviss"
Liepājas šoseja 29, Dobele
SIA "Buss tehnika"
Dobeles šoseja 45, Jelgava
SIA "Ošukalns"
Bebru iela 104a, Jekabpils
SIA "Selvi"
Fabrikas iela 8, Ventspils
SIA "NL Truck Serviss"
Uriekstes iela 1c, Rīga